FUTURE STOCKHOLM - JARVA STADPARK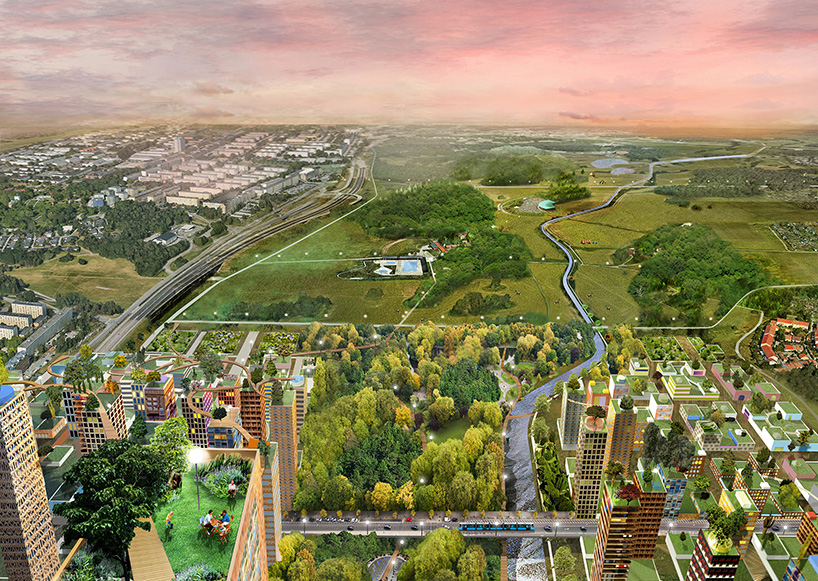 Järva Stadspark is a proposal to transform the green area of Järvafältet in northern Stockholm into a park whit a new city district that allows the park to continue up on top of the new district's roofs.
Järvafältet is a green area in northwest Stockholm that unites several of the city's suburbs. It is also one of Stockholm's green wedges, yet the area is relatively unused and difficult to access. The proposal aims to transform Järvafältet into a central park in northern Stockholm by making it more accessible and providing it with recreation and leisure activities. The proposal also connects the surrounding suburbs Rinkeby and Kista whit a new city district in the eastern part of the area. A district growing from allotment gardens to skyscrapers with connected roof terraces making the city district into a climbable hill. The project was commissioned by the Stockholm Center party.
The Park
The green area today consists of agricultural land that is inaccessible in many places. The area has few natural connections between the suburbs north and south of the area and is difficult to move around in. The proposal aims to make Järvafältet into a city park and make the area accessible to it surrounding districts. The proposal suggests clear pedestrian and bicycle paths between the suburbs north and south of the park and a low-speed road for pedestrians, cyclists, and cars around the park. The local hill Granholmstoppen will be built higher and be equipped with a ski and mountain bike slope on its northern slope. The local stream Igelbäcken will be broaden where it is technically possible and ecologically suitable and provide water for a new lake for swimming and ice skating. The park will contain several sports fields and exercise trails for running, cycling, horseback riding and skiing in the winter. The park will also contain barbecue areas, small public huts as well as an amphitheater with space for large outdoor events such as theater and concerts.
The city
The new city district will contain small to tall buildings in wood with approx. 12,000 new apartments and 140,000 square meters of office and business space connecting the suburbs Rinkeby in the south whit Kista in the north. The local street Rinkebystråket is extended to Kista and becomes the new district's main street. A new tram line crosses the district from Kista to Rinkeby with terminus in Vällingby. The new district will be a mix of the architecture of the existing buildings around Järvafältet today ranging from small allotments and city townhouses close to the park to skyscrapers in the city center. A green wedge is retained along Igelbäcken and becomes a park through the new district. The new city park is extended up on the roofs terraces via footbridges and will be Stockholm's highest park promenade with a view of northern Stockholm.
2012
Studies and Conceptual Project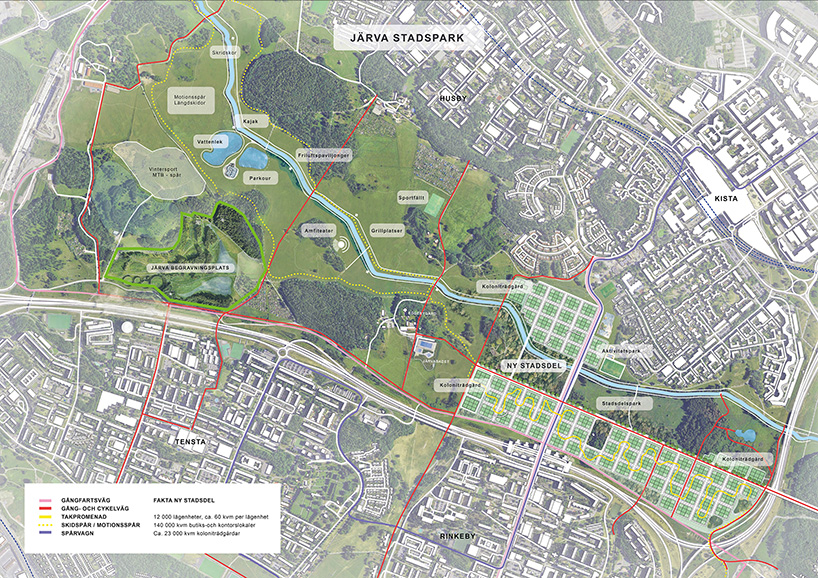 EXPERIENCE THE PROJECT IN OUR VR TOUR POWERED BY TWINMOTION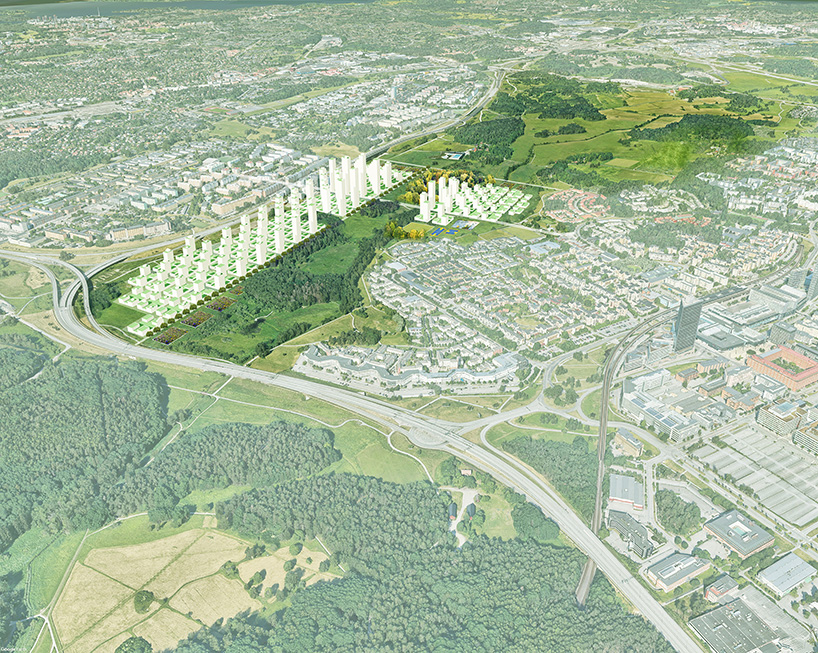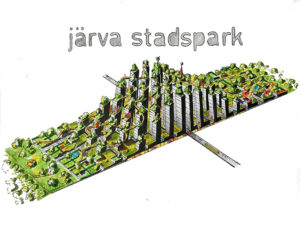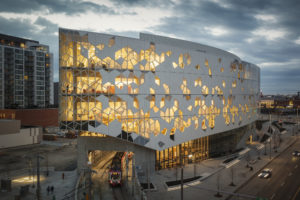 FUTURE CALGARY – NEW LIBRARY VIDEO COMING SOON Calgary's new Central Library has opened its doors to the public. The building, designed in collaboration with DIALOG,
Read More →