FUTURE LAS VEGAS - BORING COMPANY LOOP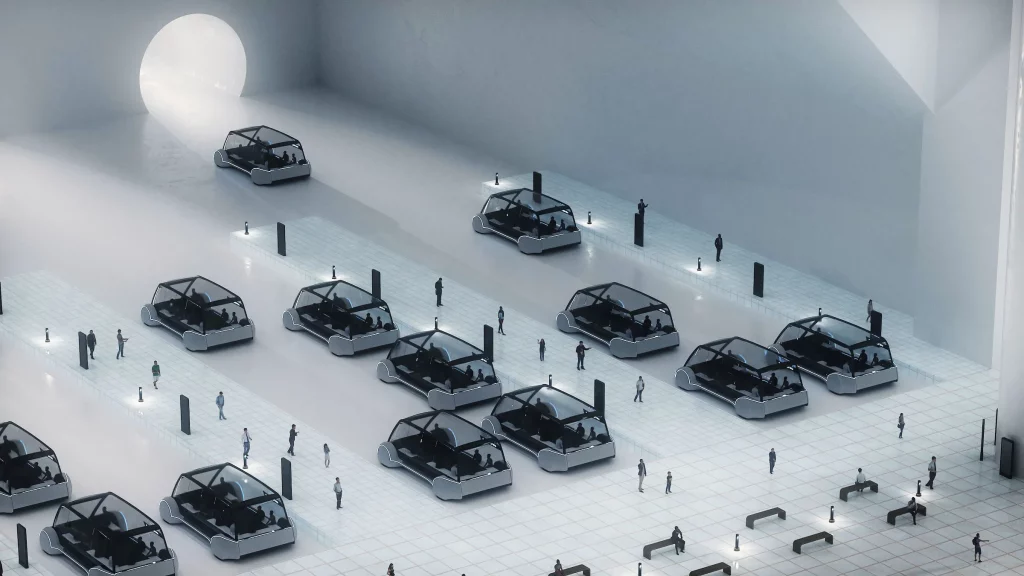 LAS VEGAS CONVENTION CENTER (LVCC) LOOP
The LVCC Loop system — a three-station transportation system consisting of 1.7 miles of tunnel — was built in approximately one year, using the now-legacy Godot Tunnel Boring Machine. LVCC Loop's cost was approximately $47 million (firm fixed pricing) for the two tunnels and three stations (two surface and one subsurface). Tunneling occurred during large conventions (>100,000 attendees pre-COVID) with zero road closures and zero disturbances.
LVCC Loop connects the LVCC West Hall with the existing campus (North/Central/South Halls), and reduces a 45-minute cross-campus journey time to approximately two minutes.
LVCC Loop opened in April 2021 for the Mecum Motorcycle Auction and has operated at all subsequent conventions. At SEMA 2021, LVCC Loop transported between 24,000 and 26,000 passengers per day. At CES 2022, LVCC Loop transported between 14,000 and 17,000 passengers per day, with an average ride time of less than two minutes and average wait time of less than 15 seconds.
VEGAS LOOP
Vegas Loop will include LVCC Loop and any future service extensions including those to casinos along the Strip, Harry Reid International Airport, Allegiant Stadium, downtown Las Vegas, and eventually to Los Angeles. Vegas Loop will provide fast and convenient transportation to the Las Vegas community, its visitors, and beyond.
On October 20, 2021, the Clark County Commissioners unanimously approved Vegas Loop, a 29-mile tunnel network connecting 51 stations throughout the resort corridor and beyond, as shown on the map to the right:
2012
Studies and Conceptual Project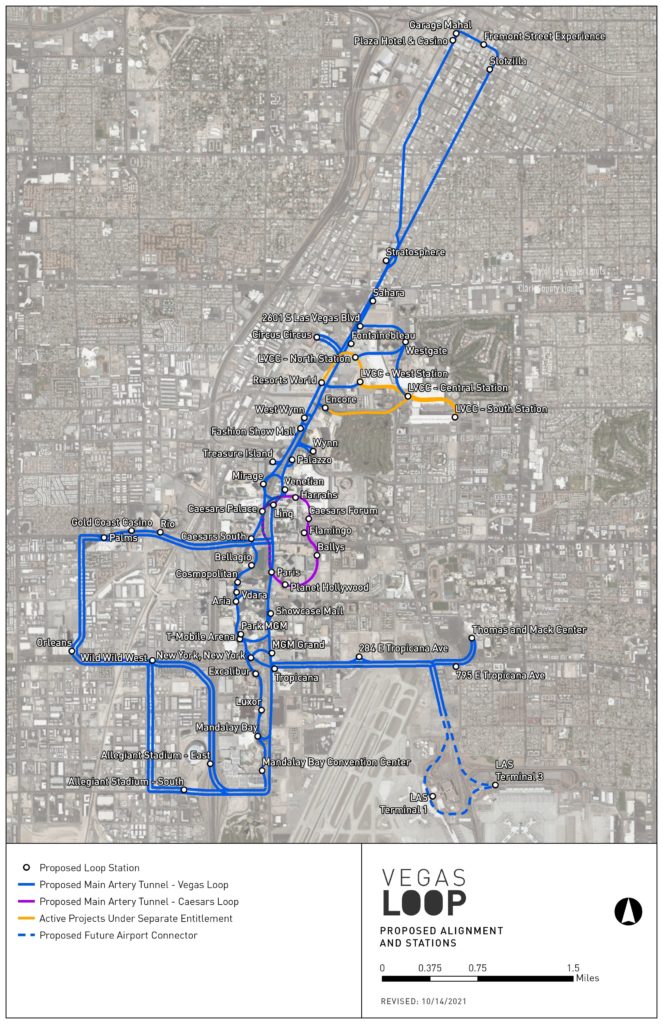 EXPERIENCE THE PROJECT IN OUR VR TOUR POWERED BY TWINMOTION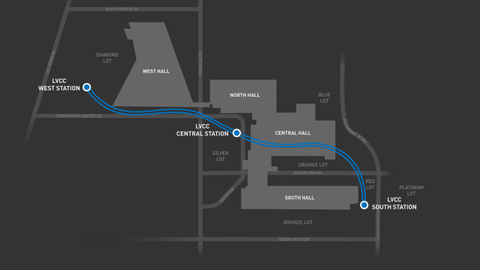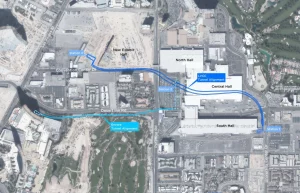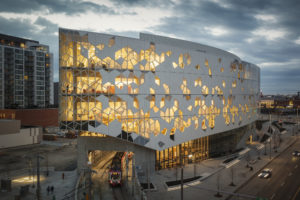 FUTURE CALGARY – NEW LIBRARY VIDEO COMING SOON Calgary's new Central Library has opened its doors to the public. The building, designed in collaboration with DIALOG,
Read More →